Brace Band for Horizontal Member Attachment to Post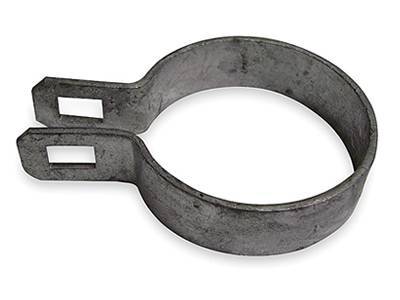 BB-01:
Brace band.
Brace bands of chain link fence are often used with rail ends to attach horizontal rails to the terminal posts. The horizontal rails include top rail, bottom rail and middle rail. Tension wire and sometimes barbed wire are often attached by wrapping themselves to the carriage bolt (see below). Available in galvanized or vinyl-coated finish.
Product description:
Item: brace band.
Material: pressed steel.
Minimum thickness: 12 gauge.
Minimum width: 3/4 in.
Size: 1-3/8, 1-5/8, 2, 2-1/2, 3, 4 & 6 in.
Finish: hot-dip galvanized or PVC-coated.
Color: match the color coating of the fabric.
BB-02:
Tension wire wrapped to the carriage bolt of brace band.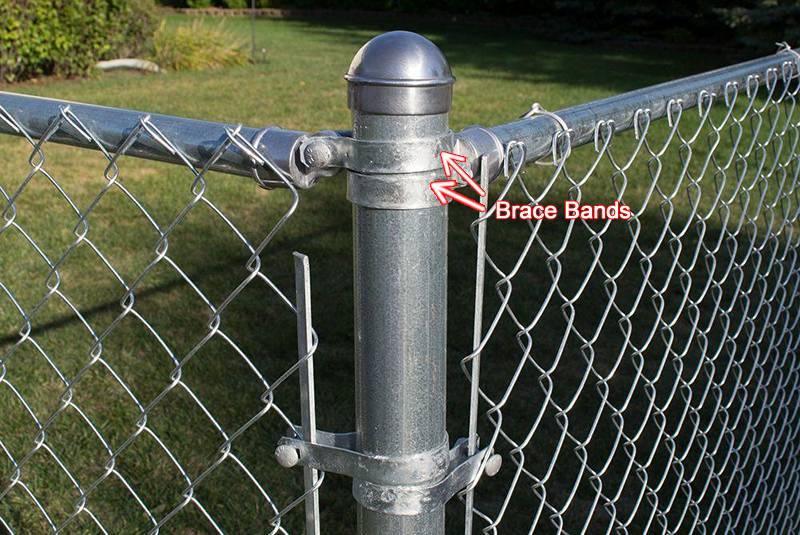 BB-03:
Brace bands on a corner post.