Tension Band - Galvanized & Vinyl-coated
Tension bands for chain link fence are used with tension bar to attach chain link fabric to the terminal posts including corner posts, end posts and gate posts. The long, flat surface of the band should face toward the outside of the fence for security. Available in zinc-coating and PVC-coating in any color matching with the fence fabric.
Product description:
Item: tension band.
Material: pressed steel.
Minimum thickness: 14 gauge.
Minimum width: 3/4 in.
Size: 1-3/8, 1-5/8, 2, 2-1/2, 3, 3-1/2, 4 and 6 in.
Finish: hot-dip galvanized or PVC-coated.
Color: match the color coating of the fabric.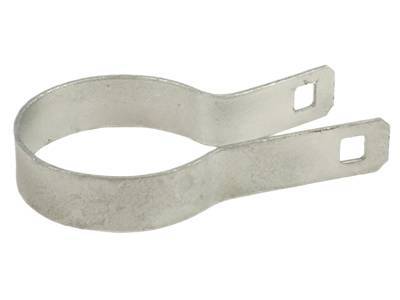 TB-01:
Tension band.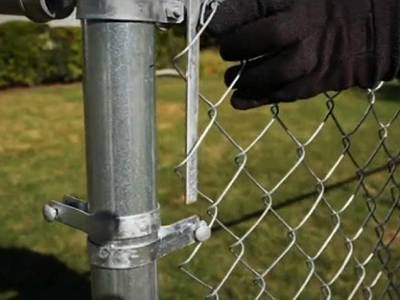 TB-02:
Tension band installation.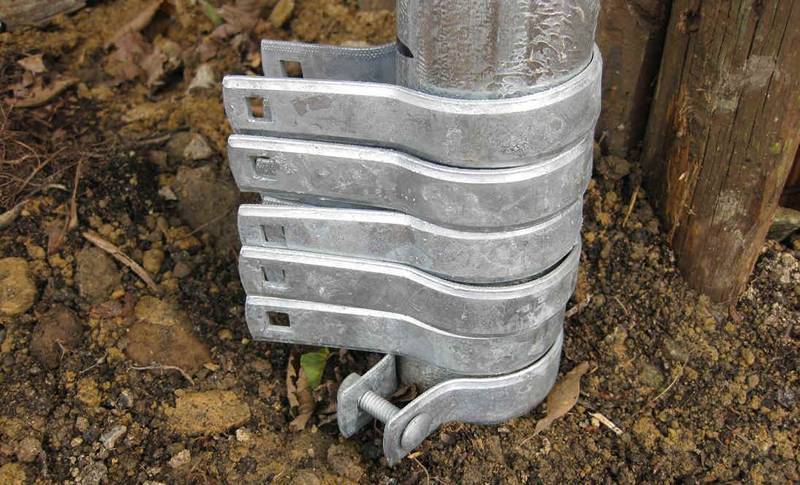 TB-03:
Tension bands installed first before fabric hanging on.