Chain Link Fence Prevents Pest and Birds From Accessing Greenhouse
Do you still looking for high quality but inexpensive material for greenhouse construction? Chain link fence is a good choice to build greenhouse. On the one hand, chain link fence fit for large-scale use, with the feature of long lifespan, easy installation and anti-fracture. It is common made of carbon steel, coated with galvanized and PVC, or stainless steel. On the other hand, chain link fence was constructed to prevent deer, vermin, and birds from eating vegetables, fruits and leaves and also keep warm, so in all four seasons, you have completely fresh fruits to eat, bright-colored flowers to watch. Chain Link fence also was a perfect solution because it allows bees, light, to pass through.
Additionally, we provide accessories for greenhouse installation, such as, post, rail, tension band, brace band, fence ties, tension wire, bullet post cap, etc.
You just need to tell us the size, flat top or dome top of the greenhouse you want to make, and we'll offer you the complete chain link mesh and accessories.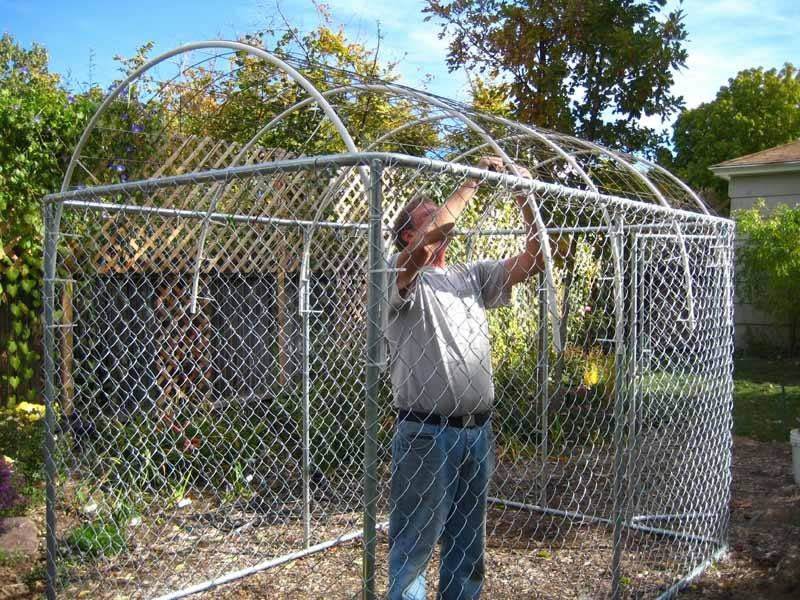 GF-01:
Greenhouse with four side chain link fences and welded wire top.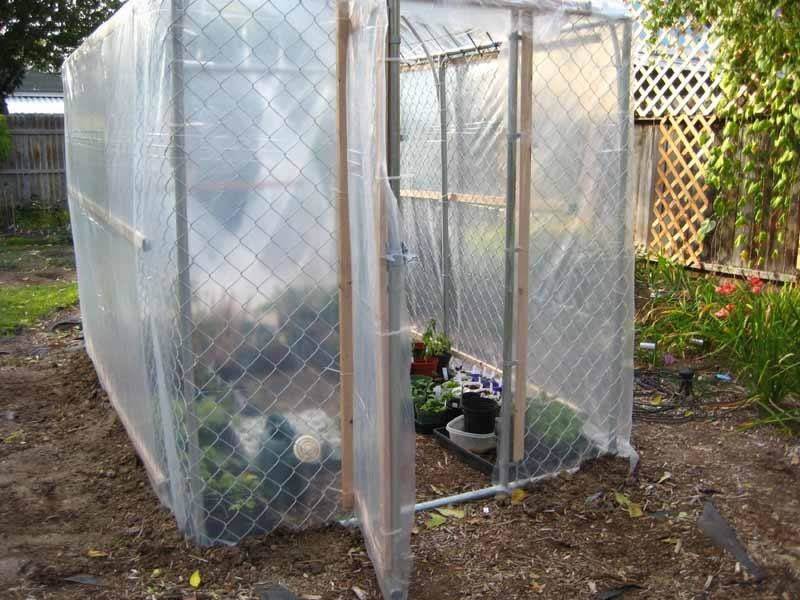 GF-02:
A small-scale greenhouse surrounded by chain link fence and cover with plastic sheeting to keep plants warm.
GF-03:
Chain link fence allow vine and fruits to climb.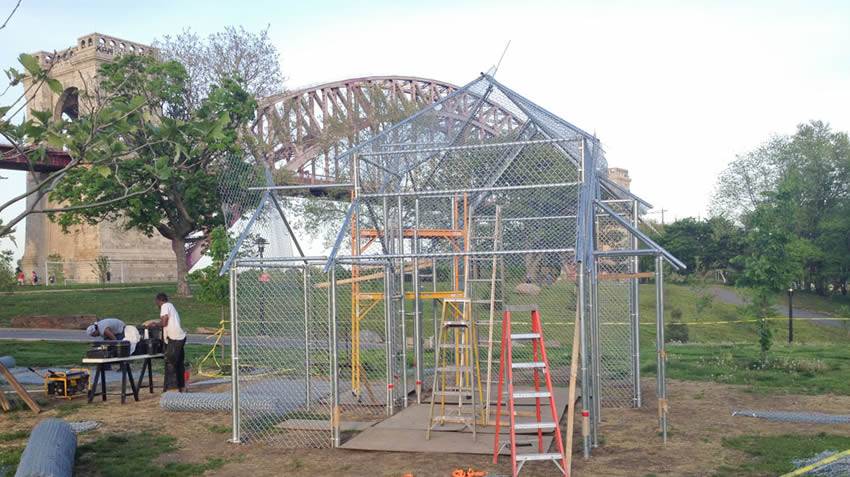 GF-04:
Greenhouse was constructed to prevent vermin, and birds from eating plants and fruits.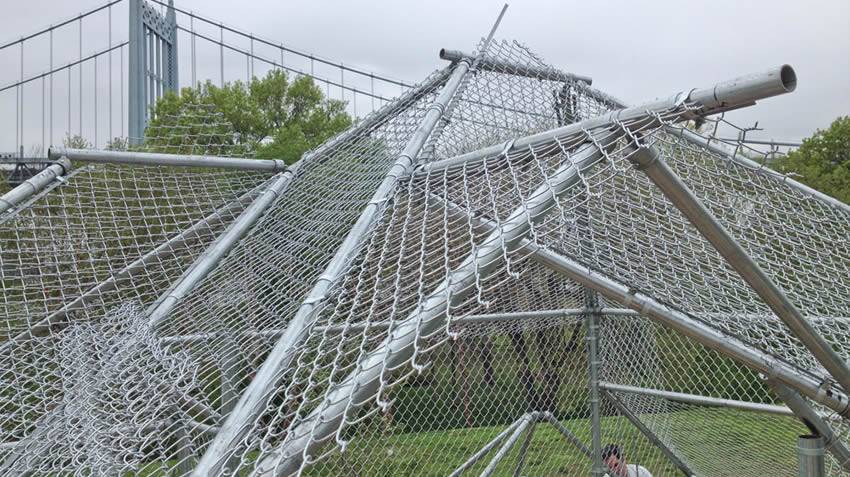 GF-05:
Gable and hip roof was made of chain link fence. And we also supply accessories, like,
brace band
, bullet post cap, gate scroll, etc.
GF-06:
Chain link greenhouse keep warm.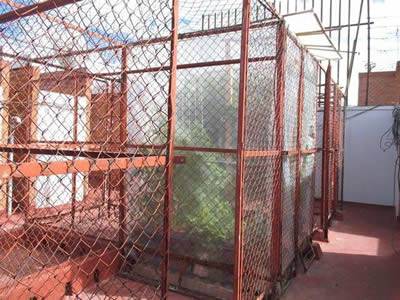 GF-07:
Red chain link fence and green plant looks beautiful.
Specification
Material: carbon steel, stainless steel chain link mesh;
Wire diameter: 9 gauge, 11 gauge;
Mesh size: 50 mm.
Surface treatment: galvanized, PVC coating;
Color: silver, red;
Accessories: tension bar, gate scroll, post cap, bullet post cap,tension band, wire ties, etc;
Common collocation: plastic sheeting.
Feature
Capable of large-scale use;
Keep warm;
Allow for light to shine in;
Prevent vermin from entering;
Allow plants and fruits to climb.