Chain Link Fence As Access & Security Prevention Fence Beside Highway
Chain link highway fence known for its strength and durability, it is perhaps the most economical type of fencing available. With frequent occurrence of traffic accidents, architects take chain link fence into traffic construction. Chain link fence was designed for access prevention and security protection fence beside highway in barren rocky area, urban highway area, forest area and even speedway. Chain link fence also with the feature of simple structure, nice-looking and utilitarian, easy for transport, adapt to mountain, slop, low-cost, suitable for large area use.
Application site
Barren high-level area;
Urban highway sides;
Forest highway;
Mountainside highway;
Suburb highway;
Racing lane side.
Specification
Material:galvanized chain link fence or PVC coated chain link fence;
Color:silver, green, black.
Feature
Anti-corrosion;
Anti-sunburn;
Good resistance to moisture and ageing;
High and low temperature resistance;
Easy installation.
HF-01:
Chain link fence on the two sides of the expressway.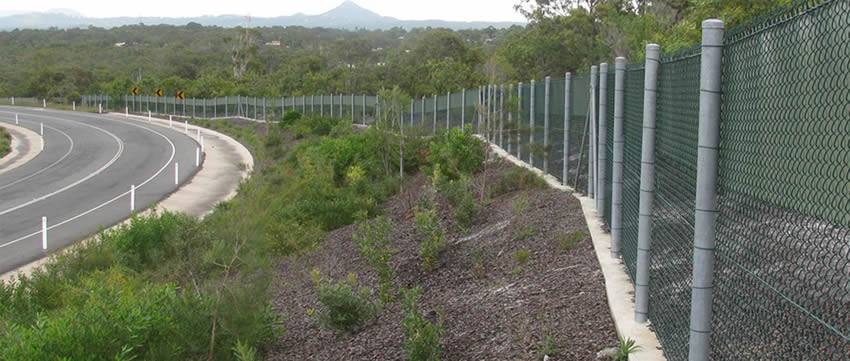 HF-02:
Green chain link fence stop branch grow extended to the highway that cause traffic accidents.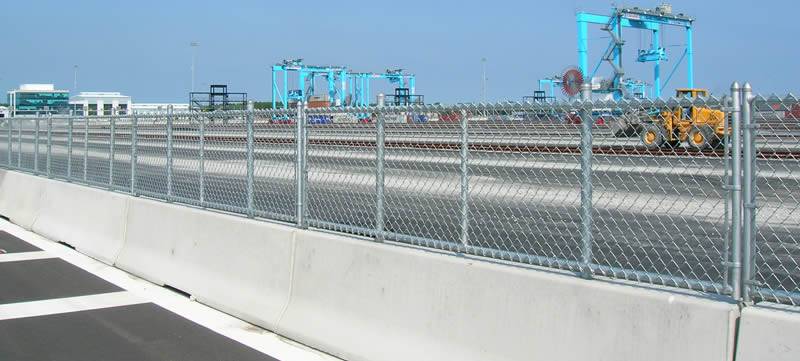 HF-03:
Chain link fence is equal to isolation barrier between the two opposite direction highways.
HF-04:
Galvanised Chain link fence with barbed wire topping beside the highway is to forbid people and animals to access.
HF-05:
Chain link fence as protection fence beside the speedway.