Chain Link Helideck Mesh as Strong as Rope Mesh But Economical
Chain link helideck mesh manufactured by 3 mm stainless steel 316L combines high strength, high load capacity and excellent corrosion resistance together. The vinyl-coating protects the core wire from sea water and other environmental corrosion. It is known that chain link fence features easy installation and economical cost. It has been widely used as security mesh in helideck project instead of conventional rope netting. To prevent from corrosion during storage and shipment, the stainless steel helideck mesh is packed within plastic film.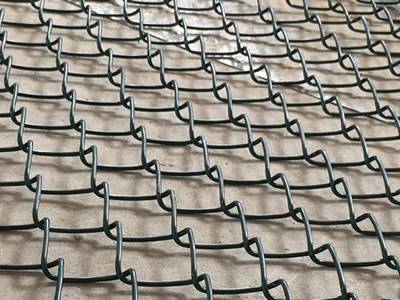 CLH-01:
Unfolded chain link helideck mesh.
CLH-02:
Folded chain link helideck mesh.
Product description:
Item: chain link helideck mesh.
Material: stainless steel 316L.
Wire diameter: 3.0 mm.
Mesh aperture: 2" × 2".
Finish: vinyl-coated.
Color: green or black.
Applications: helipad, military camp, amusement park, winter sport area, steamship, etc.
Features & benefits:
Knuckle selvage for security.
Stainless steel 316L ensures high load capacity.
Vinyl-coating protecting core wire from corrosion of sea water.
Roll storage save space.
Easy to install.
CLH-03:
Helideck mesh installation.
CLH-04:
Chain link helideck netting.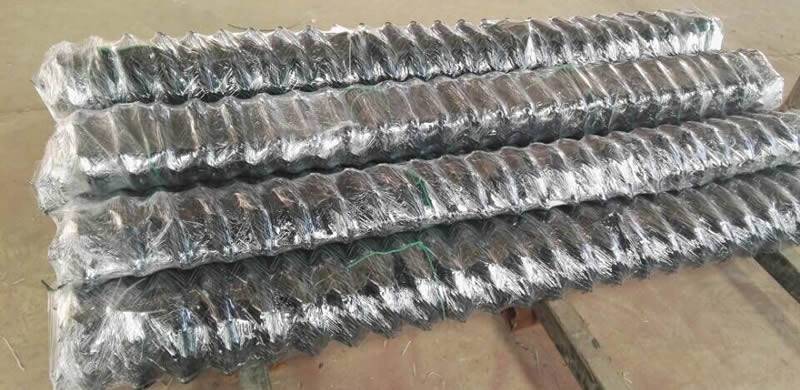 CLH-05:
Chain link helideck mesh package.