GAW Chain Link Fence Fabric - Inexpensive but Very Functional
GAW or Galvanized After Weaving chain link fence means the chain-link fabric can not be galvanized unless after weaving. This process ensures all surfaces including cut ends of the fabric are drawn through a bath of molten zinc. A thick zinc-coating tightly bonded to the core wire provides excellent protection against corrosion and rust.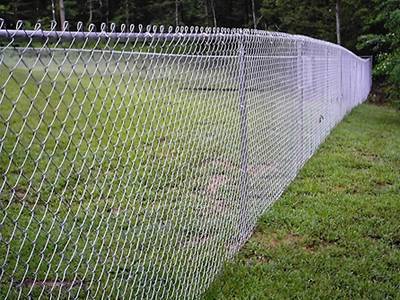 GAW-01:
GAW chain link fence.
According to ASTM A392 specification, GAW chain link fence is available in two classes of zinc-coating: Class 1 - 1.2 oz/ft2 (366 g/m2) and Class 2 - 2 oz/ft2 (610 g/m2). The heavier weight of zinc-coating, the thicker the coating, the longer life-span. Complete hot-dip galvanized chain link fence is ideal for applications where exposure to water and other corrosive materials.
Galvanized chain link fence fabric is available in a wide selection of wire gauges and mesh sizes. For example, light weight 11 gauge chain link fabric is extensively found in residential jobs, while 9 gauge is found in commercial or business fields. Please email us if you have a problem in the selection for your special requirement, and you will get our professional and prompt recommendation for FREE.
Product description:
Item: GAW chain link fence fabric.
Material: steel wire.
Wire gauge: 6, 9, 11, 11-1/2 gauge.
Size of mesh: 2-1/8, 2, 1-3/4, 1-1/4, 1, 1/2, 5/8 & 3/8 in.
Selvage: knuckle or twisted.
Height: 36, 42, 48, 60, 72, 84, 96, 120 and 144 in.
Length/roll: 50 ft or as required.
Process: hot-dip galvanization after weaving.
Zinc coating: Class 1 - 1.2 oz/ft2 (366 g/m2) or Class 2 - 2 oz/ft2 (610 g/m2).
Parts: gate, post, rail and hardware for installation are supplied separately.
Typical applications: residential, commercial, highway, school, security, construction, etc.
NOTE: Also available in custom specifications.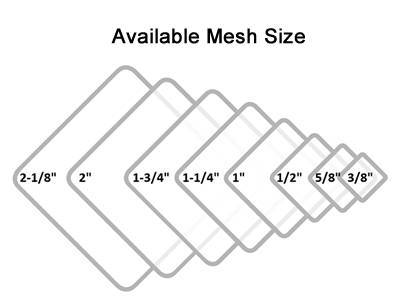 GAW-02:
GAW chain link fencing mesh openings.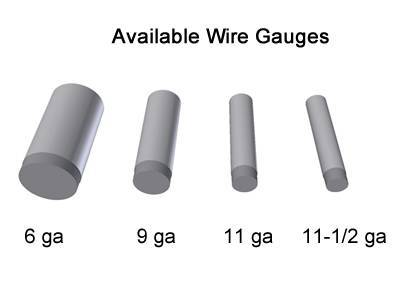 GAW-03:
Core wire gauges.
Features & benefits:
More cost-effective than other counterparts.
Various grades for residential, commercial and industrial applications.
Zinc-coating for rust-free.
Easy installation and free-maintenance.
15 years of warranty.
Meets ASTM A392 and other related ASTM specifications.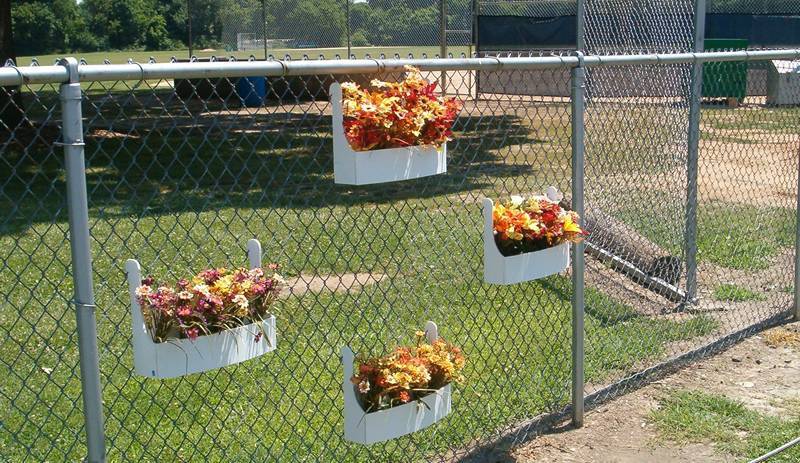 GAW-04:
4-feet residential chain link fence.
GAW-05:
Farm residential chain link fence.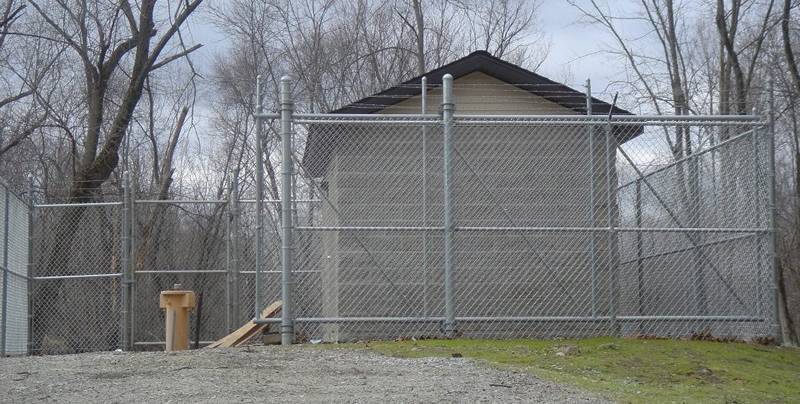 GAW-06:
High security chain link fence.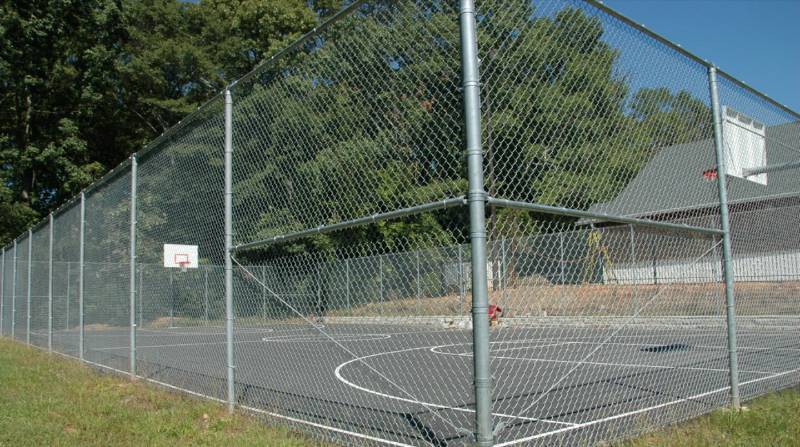 GAW-07:
Basketball field chain link fence.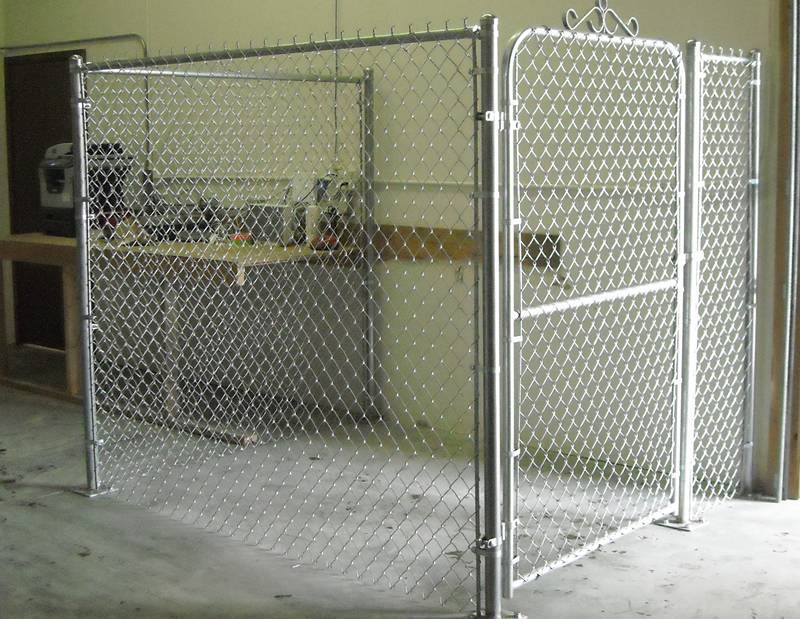 GAW-08:
Indoor chain link enclosure.