Double Wall Bottom Locking Privacy Fence Slats in Multiple Colors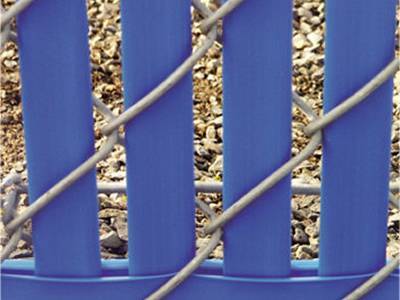 BFS-01:
Blue double wall bottom locking slats.
Double wall bottom locking privacy slats for chain link fence has been recognized as popular fence privacy slat on the market. Flat and tubular shape, and double and reinforced wall offer a professional look and exceptional durability. Furthermore, bottom-locking channel provides fast and simple installation. Bottom lock privacy slats are manufactured 3-1/2 inch shorter than the height of the fence. 75% privacy and wind load factor will vary by mesh opening, wire gauge and coating. This chain link fence double wall bottom lock slats are suitable for multiple mesh sizes - 2", 2-1/4" and 2-3/8". The smaller the mesh size, the more privacy you get.
Product description:
Item: double wall bottom-locking slats.
Material: UV stabilized PVC.
For mesh opening: 2", 2-1/4" and 2-3/8".
Wire gauge: 9, 11 and 11-1/2.
Height: 4', 5', 6', 8', 10' and 12'.
Slat length: 3-1/2" shorter than standard height.
Locking type: bottom lock.
Privacy factor: 75%.
Color: green, black, white, brown, tan and custom colors.
Warranty: 25 years.
Features & benefits:
Bottom-locking channels for security.
Fast and easy installation.
75% privacy factor and wind load factor.
Double wall increasing sturdiness.
Available in black, green, white and other custom colors.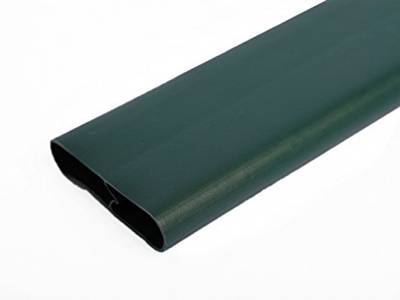 BFS-02:
Dark green double wall slats.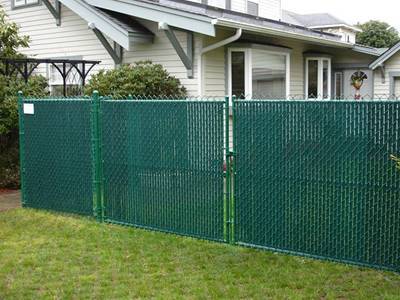 BFS-03:
Chain link fence privacy gate.