Attractive Fence Weave Adds Charming to Your Fence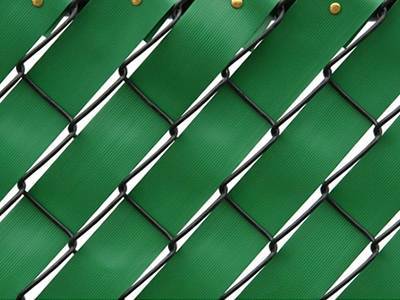 FW-01:
Green chain link fence weave.
Fence weave is the most economical privacy filler for chain link fence on the market. It is available in green, black, white, blue, gray and other custom colors. Compared with single wall or double wall fence slats, fence weave can be created numerous slat designs according to your idea. That is the reason why it is ideal for homeowners who love do-it-yourself works. Brass fasteners are included.
Product description:
Item: fence weave.
Material: UV stabilized LDPE.
Mesh size: 2 and 2-3/8 in.
Privacy factor: 90%.
Color: green, black, brown, tan, white and redwood.
Package: 250 feet/roll containing 100 brass fasteners.
Warranty: 5 years.
Features & benefits:
Most economical chain link fence filler.
90% privacy blockage.
Brass fasteners included.
Decorative element of chain link fence.
Installed diagonally in the fence.
Ideal for do-it-yourself.
FW-02:
Brown privacy fence weave.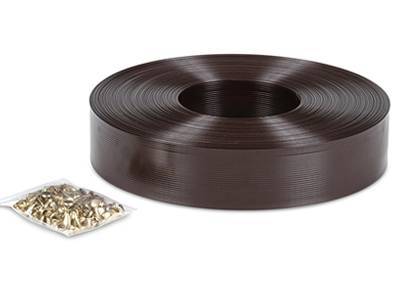 FW-03:
Fence weave and fasteners.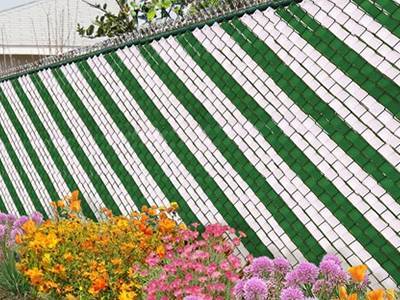 FW-04:
Green and white privacy fence weave.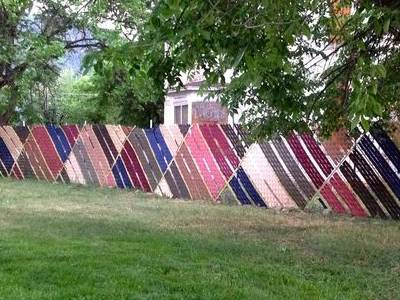 FW-05:
Fence weave art.