Dome & Acorn Terminal Post Cap - Galvanized or Vinyl-coated
Post caps are used for terminal posts, corner posts, end posts and gate posts as well as kennel panels. They prevent water from entering and gathering within the post. There are two styles - acorn post caps and dome post caps. Both of them are available in zinc-coating or vinyl-coating of black, green and brown. The protective coating prevents corrosion and rust.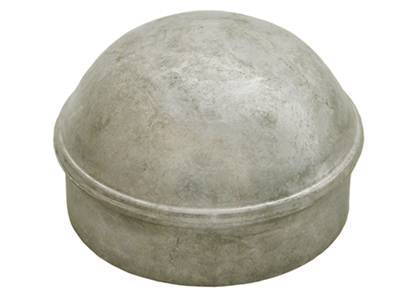 TPC-01:
Dome terminal post cap.
TPC-02:
Acorn terminal post cap.
Product description:
Item: terminal post cap.
Material: aluminum or steel.
Style: dome and acorn.
Post size: 1-3/8, 1-5/8, 2, 2-1/2, 3, 4, 6-5/8 in.
Finish: galvanized or vinyl-coated in black, green and brown.