Black Color-coated Chain Link Fence - Love Your House More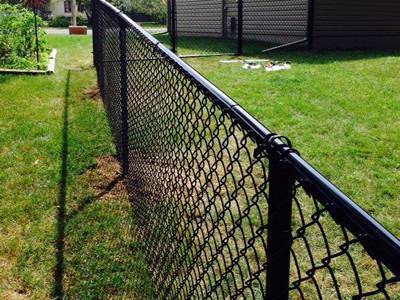 BCF-01:
Black backyard chain link fencing.
Black vinyl coated chain link fence is getting popular for its attractive appearance and better performance in resisting corrosion than galvanized chain link fence whether GAW or GBW. This color coated chain link fabric comes with diverse gauges, mesh opening sizes, coatings and heights. It can be found in any place including schools, houses, parks, sports, commercial, industrial and landscape.
Posts, gates, rails and hardware for installation are black vinyl-coated to match with the fabric. They should be ordered separately.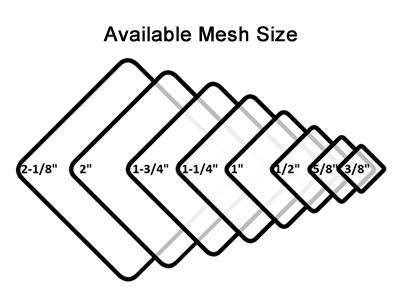 BCF-02:
Black chain link fencing mesh openings.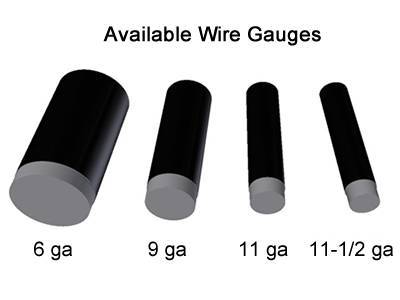 BCF-03:
Core wire gauges for black chain link fence.
Product description:
Item: black chain link fabric.
Material: vinyl-coating to zinc-coated steel wire.
Wire gauge: 6, 9, 11, 11-1/2 gauge.
Size of mesh: 2-1/8, 2, 1-3/4, 1-1/4, 1, 1/2, 5/8 & 3/8 in.
Selvage: knuckle or twisted.
Height: 36, 42, 48, 60, 72, 84, 96, 120 and 144 in.
Length/roll: 50 ft or as required.
Typical applications: residential, commercial,highway, school, tennis, baseball field, park, yard, landscape, winter sport, river security fence, vegetable garden, etc.
NOTE: Special order is available on request.
Features & benefits:
Match well with the surroundings.
More attractive than galvanized fence.
Polymer-coating to zinc-coated steel wire for better corrosion resistance.
Multiple uses ranging from residential to commercial.
The most popular color on the market.
Meets or exceeds ASTM standards.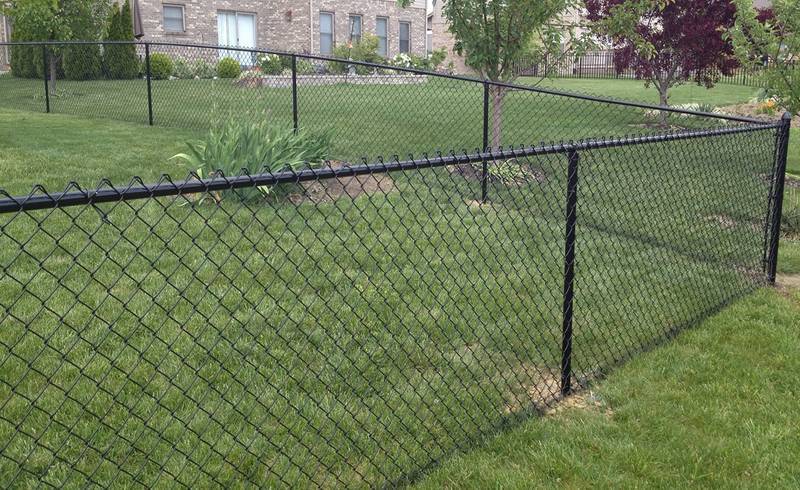 BCF-04:
Black polymer-coated chain link fence protects the house.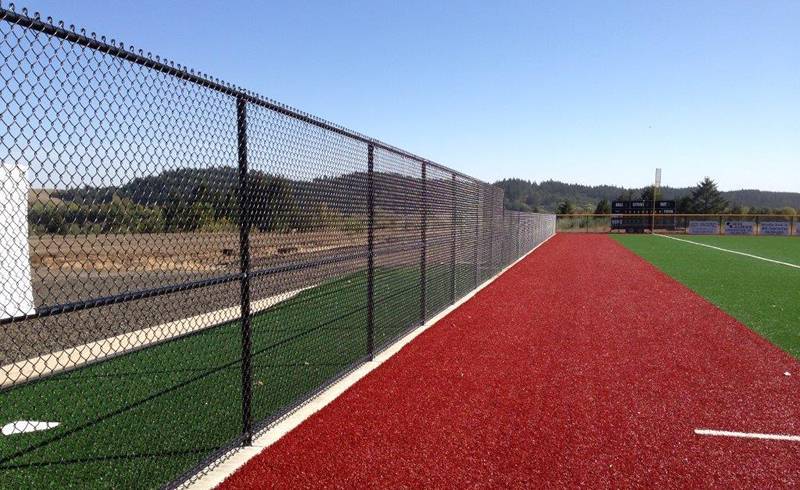 BCF-05:
Playing field chain link fence.