Chain Link Fence Rail Ends For Horizontal Rails Attachment
Chain link fence rail ends are commonly used with brace band and carriage bolt to attach top rail, middle rail and bottom rails to terminal posts including corner posts, end posts and gate posts. Aluminum and galvanized pressed steel rail end cups are provided. Also available in brown, green and black.
RE-01:
Galvanized steel rail end.
RE-02:
Black vinyl-coated rail end.
Product description:
Item: rail end.
Material: aluminum or steel.
Diameter: 1-3/8, 1-5/8 and 2 in.
Finish: zinc-coating or vinyl-coating.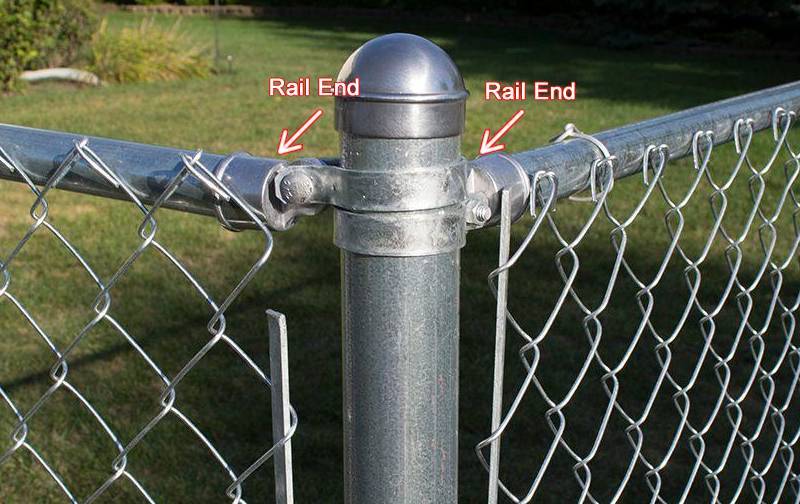 RE-03:
Rail end application.