Tennis Court Chain Link Fence - Most Popular Option
TCCF-01:
Galvanized tennis court fence.
Commercial chain link fence is an integral part for most tennis courts. The primary role of tennis court fencing is to keep the tennis balls contained within the court and people or pets out of the court. However, there are three important factors of selecting tennis court fence. First is the fence security, second is the appearance and the third is the cost. Black vinyl-coated chain link fence is the perfect choice for it blends well with the surroundings. Fused and adhered vinyl-coating protects the core wire from rust and corrosion. 10' or 12' height of tennis fence can effectively contain errant tennis balls. Knuckled selvage of bottom and top and top caps are all designed for security.
The height of tennis court chain link fabric shall be 10' or 12', mesh opening shall be 1-3/4", and wire gauge shall be 11 or 9. A complete solution of chain link tennis court fencing will be recommended by our professional sales according to your detailed requirement.
TCCF-02:
Green vinyl-coated chain link tennis court.
Product description:
Features & benefits:
The most popular tennis court fencing.
More economical cost than other options.
Outstanding performance in resisting corrosion and rust.
High impact resistance.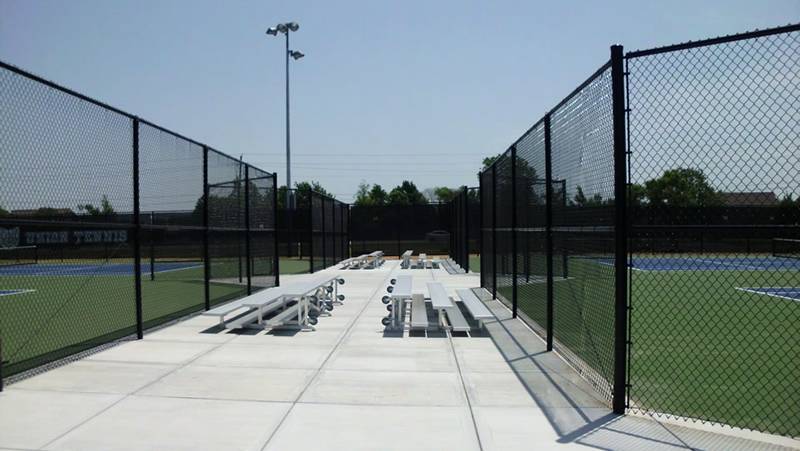 TCCF-03:
Black tennis court chain link fence.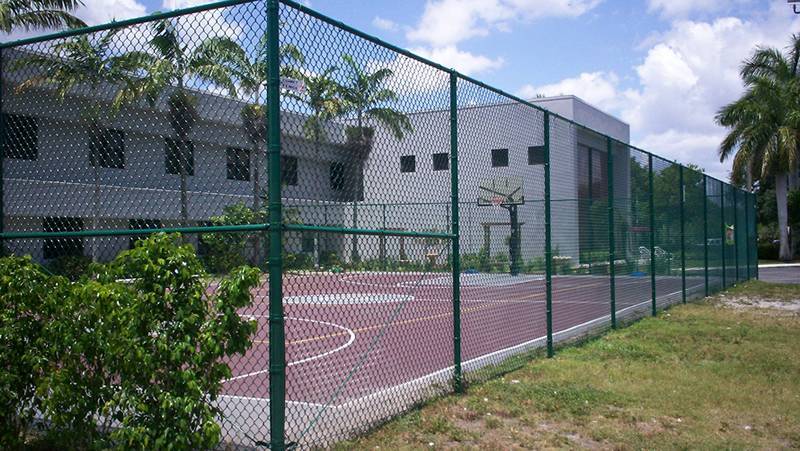 TCCF-04:
Basketball field chain link fence.