Residential Chain Link Fence Creates a Safe Home for Your Family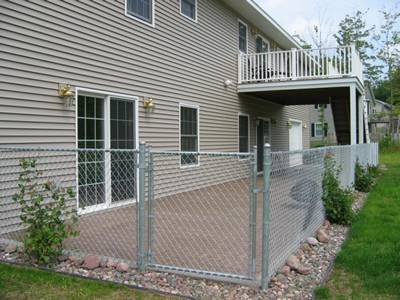 RCF-01:
Galvanized residential chain link fence.
Residential chain link fence is the most popular and economical solution for most families in USA. Its transparent nature provides maximum visibility, which is helpful to property protection. It comes with varied specifications of wire gauges, sizes of mesh opening, heights and colors. You can also customize the diamond mesh fence.
There are two coating - hot-dip galvanized and PVC coated in any color. Galvanized residential chain link fence is more cost-effective than PVC coated and has even been widely used as garden and yard fence. However, PVC-coated diamond mesh fence has been increasingly used for their charming appearance and better corrosion-resistance, although it is a little more expensive.
Product description:
Item: residential chain link fence.
Core wire gauge: 9, 11 & 11-1/2.
Size of mesh: 1-3/4 & 2 in.
Height: 36, 42, 48, 60 & 72 in.
Selvage: knuckle.
Finish: hot-dip galvanized or vinyl-coated.
Color: silver, black, green or as required.
Parts: gates, rails, posts and hardware for installation are supplied separately.
Standard: meets or exceeds ASTM specifications.
Applications: greenhouse, substation, construction project, pasture, livestock, etc.
NOTE: Available in custom specifications.
Features & benefits:
Both selvages of bottom and top are knuckled for security.
Available in hot-dip galvanized including GAW or GBW.
Available in vinyl-coated.
Black and green are popular color.
Economical cost.
Easy to install.
Free maintenance.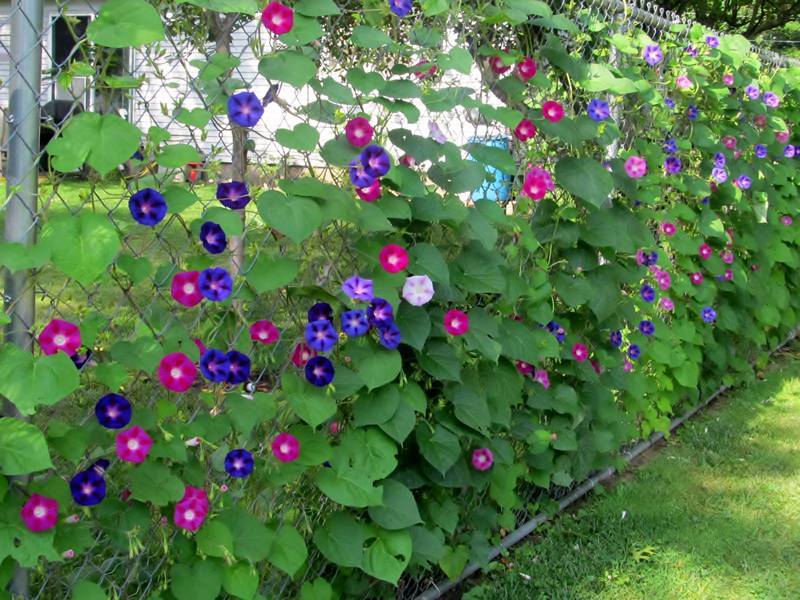 RCF-02:
Plants on chain link fence.
RCF-03:
4-feet chain link fence with single swing gate.
RCF-04:
Black residential chain link fence.
RCF-05:
Neighboring black chain link fence.