Tension Wire Provides More Security to Fence
Tension wire is typically used along the bottom of a chain link fence for additional security or along the top of a chain link fence in place of a top rail. Bottom tension wire, attached by hog rings to the fabric, is designed to prevent an animal from digging under a fence. Available in galvanized and PVC-coated in black, green and brown.
Product description:
Item: tension wire.
Material: steel.
Wire gauge: 9 & 11.
Length: 1000 feet/coil.
Finish: galvanized or color coated.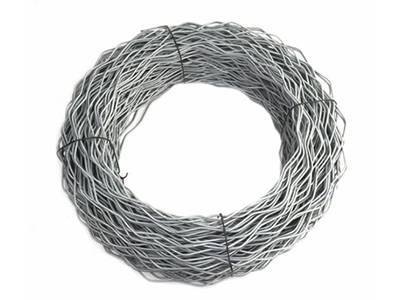 TW-01:
Tension wire.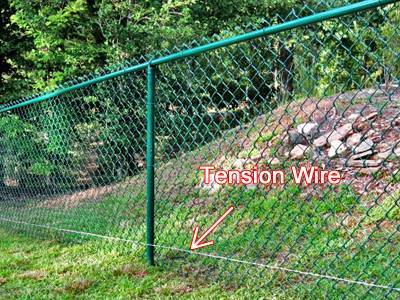 TW-02:
Galvanized tension wire for landscape fencing.
TW-03:
Green vinyl-coated tension wire.