Chain Link Fence Panel Clamps Securing Panels Together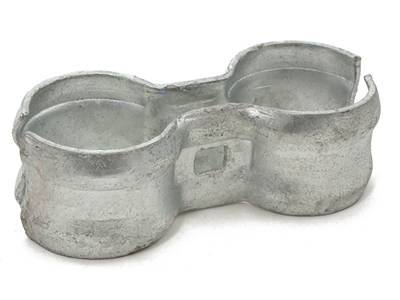 DKPC-01:
Kennel saddle clamp.
Chain link fence saddle clamps or panel clamps are used to secure two panels together. They are widely used in installation for dog kennel and temporary panels. Available for the pipe with 1-3/8, 1-5/8 and 2 inch outside diameter. One set of carriage bolt and nut is required.
Product description:
Item: dog kennel panel saddle clamp.
Material: galvanized press steel.
Pipe size: 1-3/8, 1-5/8 and 2 in.
Carriage bolt: 5/16" × 1-1/4".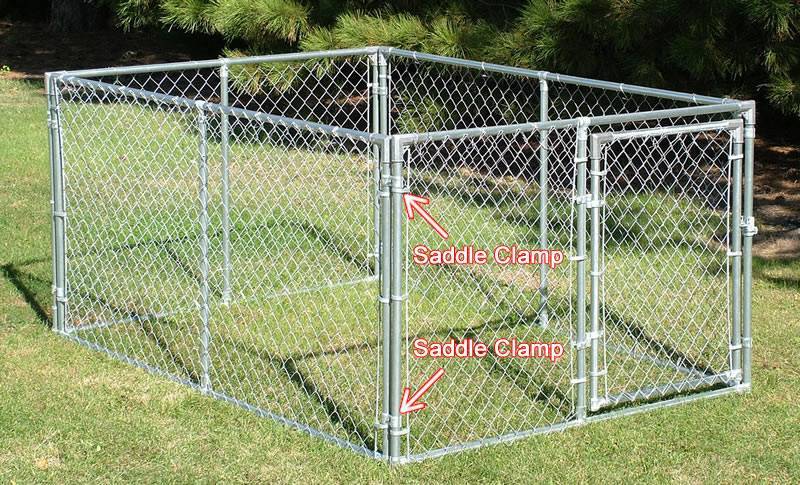 DKPC-02:
Saddle clamps connecting two chain link panels.