Chain Link Safety Railing for Bridge Construction in Highway & River
Chain link fence is a light but high strength safety guard railing, it is no doubt that such a good material for used in bridge construction, here we give you examples that include suspended bridge railing, river bridge railing, highway bridge railing, etc. As it all to known, the purpose of bridge railing is protect people falling down to the river, road or low level ground. It also visible for people to enjoy the scenery.
Application
Bridge across highway;
Bridge across river;
Bridge across lake;
Bridge above lake;
Suspended bridge.
Specification
Material: carbon steel chain link mesh;
Surface treatment: hot-dip galvanized, PVC coating, powder coating;
Color: silver, black, blue.
Feature
Solid;
Firm;
Stable;
Anti-corrosion;
Easy installation.
BC-01:
Chain link bridge safety guard railing units are 2 m long, 1.5 m high.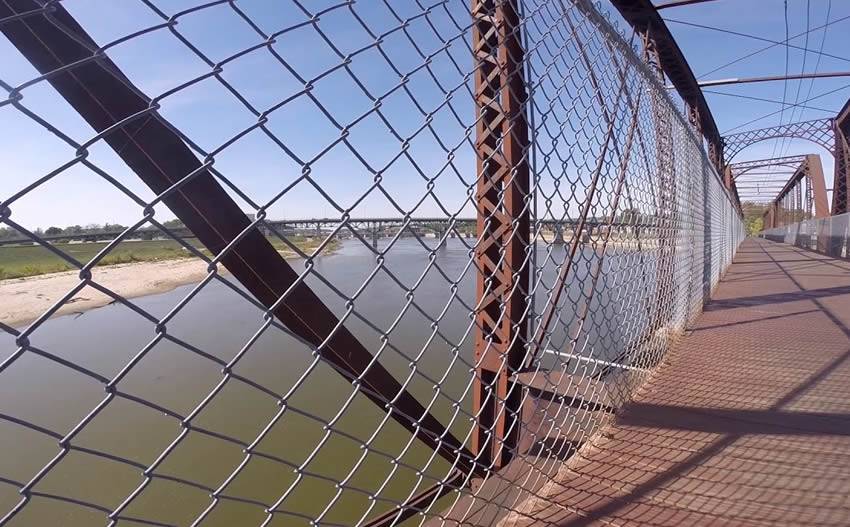 BC-02:
Chain link fence as bridge railing perfectly matches the metal bridge very strong and durable.
BC-03:
Chain link bridge railing can keep people safe and forbidden unauthorized person get in.
BC-04:
Chain link bridge railing protects people from falling down.
BC-05:
Suspended bridge with chain link fence railing can keep people safe.