Chain Link Fence Usually with Barbed Wire, Aims to Curb Militancy
Chain link fence prevails in military task, typically with barbed wire, so that it giving a sense of solemnity and somberness. Military activities always are secret, and accompanied by dangers and casualties. Chain link fence is an ideal choice to satisfy the needs of military tasks. When chain link fencing used in military camp, guard tower and dog working area is high enough and difficult to climb, that forbid non-military personnel entry. When it used on the country border, chain link defense fence with sharp barbed wire effectively defers cross-border attack. In addition, chain link military fencing reducing smuggling and fighting terrorism.
Application
Military camp;
Hound training area;
Country border;
Guard tower;
Military base.
FM-01:
chain link fence with concertina wire on the top around military camp.
FM-02:
Chain link fence sticks with a warning sign to warn people should not enter the area.
FM-03:
Chain link fence around military camp restrict entry.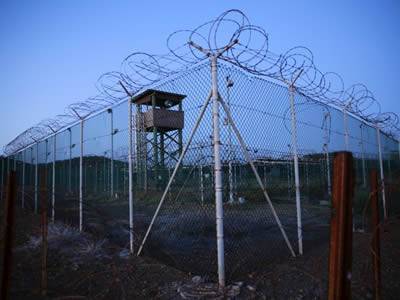 FM-04:
Chain link fence with barbed wire at the top to improve security.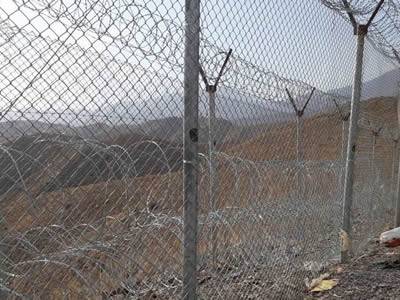 FM-05:
This boundary fence aims to deter cross-border movement of militants.
Specification
Material: galvanized chain link fence, barbed wire, concertina coils;
Height: 10 ft.;
The top of chain link fence: with barbed wire and concertina razor coil, or without.
Feature
Durability;
Convenient for install and fix;
Anti-sunburn and anti-corrosion;
Somber and solemn;
Long lifespan.