Stair Chain Link Railing for Stadium Bleacher, Warehouse, Family Stairs
Chain link stair railing is typically made of chain link fence, one of popular choices for stair protection railing in every place. For example, stadium viewing platform, balcony stairway, administrative building stair, school playground bleacher and so on. Sport field stair railings provide crowd control, venue security, and safety for sporting events. Chain link fence with good feature of durable and high-strength that perfect satisfy the crowd and security issues. While chain link stair railing in family house, warehouse and administrative is for keeping people safe and meets the aesthetic of architecture.
Application
School playground stadium bleacher stair fence;
Indoor stair;
Outdoor stair;
Various athletic field viewing platforms stair railing (such as, baseball viewing platform);
Balcony stair railing.
Specification
Material: galvanised chain link fence;
Frame: with framed or without;
Height of stair handrail: 1 m, 1.2 m.
Feature
Adapt for various sport field viewing platform stair railing;
Inexpensive but high quality;
Easy installation and reinstallation;
Snow easy slid down from the mesh opening;
Long lifespan.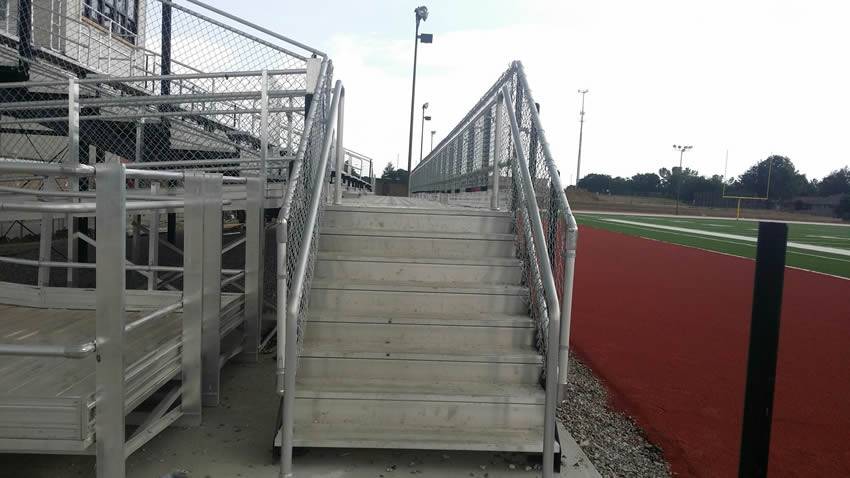 FR-01:
Chain link fence used for sport equipment storage house's protection fence in the school playground.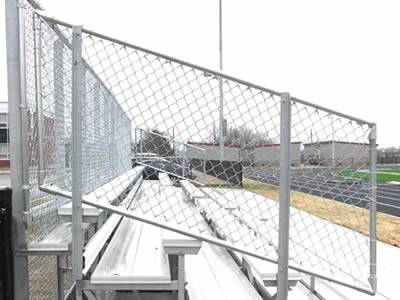 FR-02:
Stadium bleachers with chain link railing for protection in the school playground.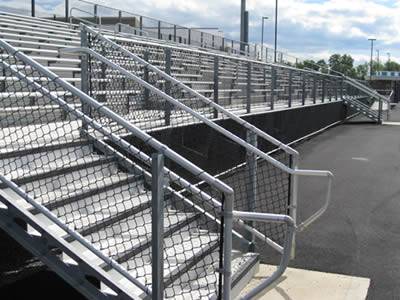 FR-03:
Viewing platform and stair are all surrounded by chain link fence for protection.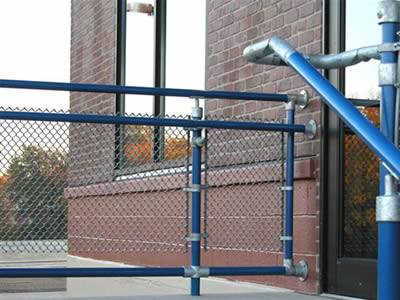 FR-03:
Chain link stairway railing in front of administrative building.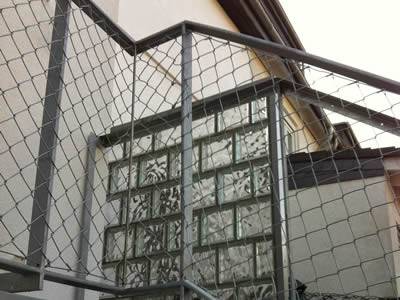 FR-05:
Outdoor chain link railing for home.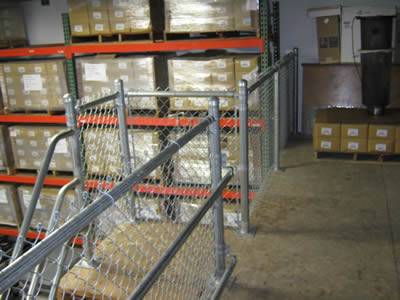 FR-06:
Warehouse stairway with chain link fence.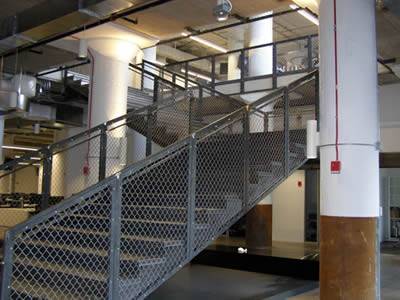 FR-07:
Indoor stair handrail with framed chain link fence.