Chain Link Helipads Safety Panels for Higher Safety
Chain link helideck safety panel will be frequently used in helicopter safety pad because of the rapid development of economy and science and technology. It adopts green PVC coating chain link fence. For military missions, medical care and fire disaster need, helicopter pad usually located on metropolitan areas tall building roof, hospital building roof, military building roof. The benefit of roof chain link safety panel is that helicopter safety help you land helicopters as safe as possible, and nobody gets blown off the helipad from the forces generated by the helicopter.
Application site
Sea boat roof;
School building roof;
Hospital building roof;
Military building roof;
Metropolitan areas;
Administrative building roof.
Function
Chain link safety panel help you land helicopter as safe as possible;
Person can't roll off the roof;
Caught off safety panel so people won't fall off the edge.
SP-01:
Chain link safety panel is slightly higher than the helipad surface to prevent something or person from falling down of the helipad.
SP-02:
Chain link safety panels are attached to the sides of the helipad roof that enhance the safety of helipad.
SP-03:
Every side of helicopter roof pad were attached with chain link safety panels.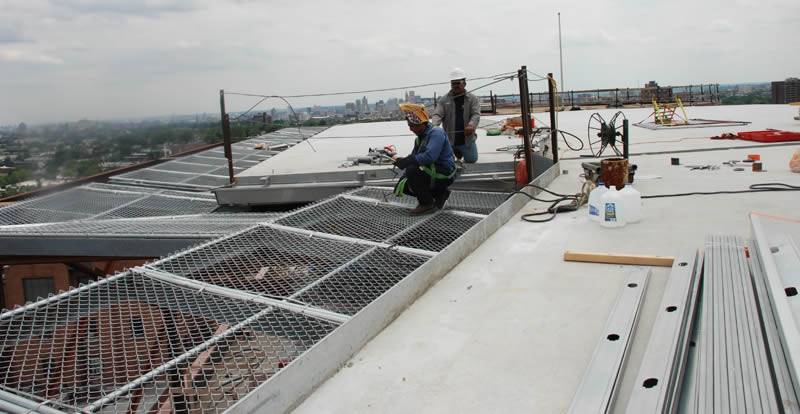 SP-04:
Chain link safety panels look so light but durable enough for bearing people.
SP-05:
Chain link safety panels supported by yellow posts.