Chain Link Baseball Fence Typically Applied to Fence, Backstop, Dugout and Gate
Chain link fencing generally used in sport field. Here, chain link fence was perfectly serve as barrier, foul line fence, gate, dugout, backstop in baseball field, to afford protection against injuries and casualties caused by violent batting ball. Besides, chain link fence determines the scope of the field.
Application
Baseball field fence;
Backstop;
Dugout;
Gate;
Spectator protective fence;
Batting cage.
Specification
Material: carbon steel;
Finish: zinc-coated, PVC coated wire (9 gauge core wire with 0.13 mm PVC coated layer);
Color: black, silver, green;
Selvage: knuckle and knuckle;
Mesh size: 50 mm;
Ground clearness: 25.4 mm;
Height

Backstop height: 4.88 m, 6 m;
Gate height: no more than 2.4 m;
Outfield fence height: 2.4 m.
Feature
Anti-deformation;
Anti-corrosion;
Backstop is high enough to avoid ball flying out of baseball field;
Long lifespan;
Firm.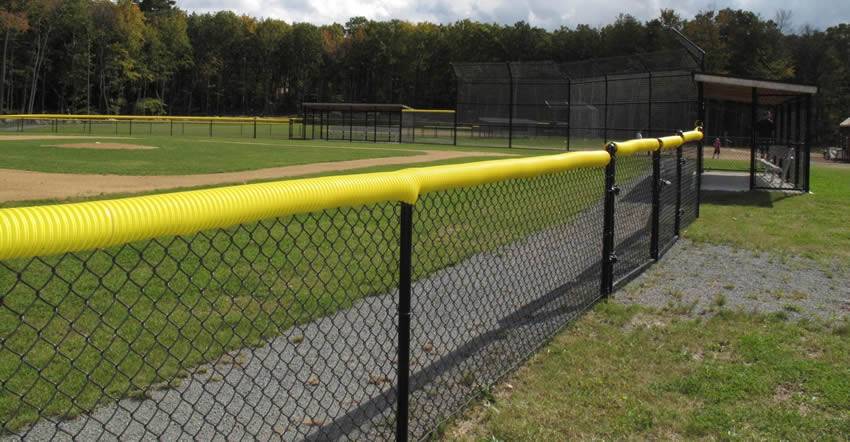 BSF-01:
Chain link outfield fence.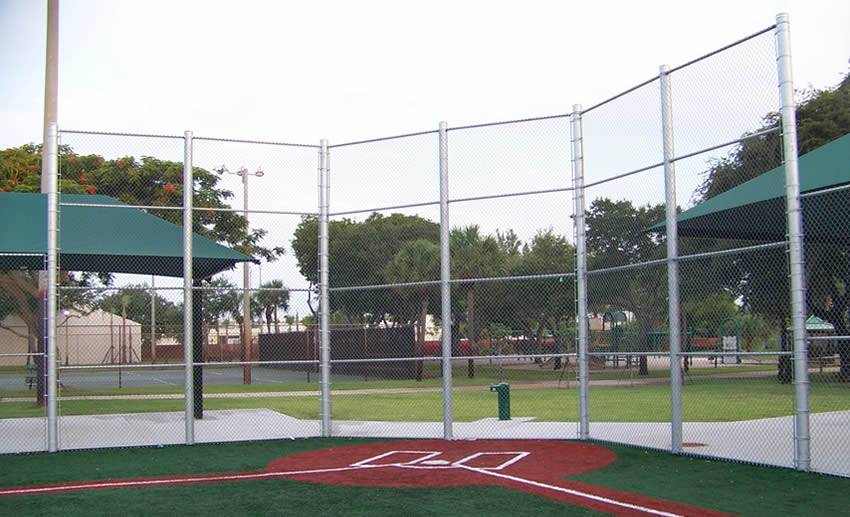 BSF-02:
6 m tall chain link baseball backstop fence.
BSF-03:
Chain link fence used as backstop in the baseball field.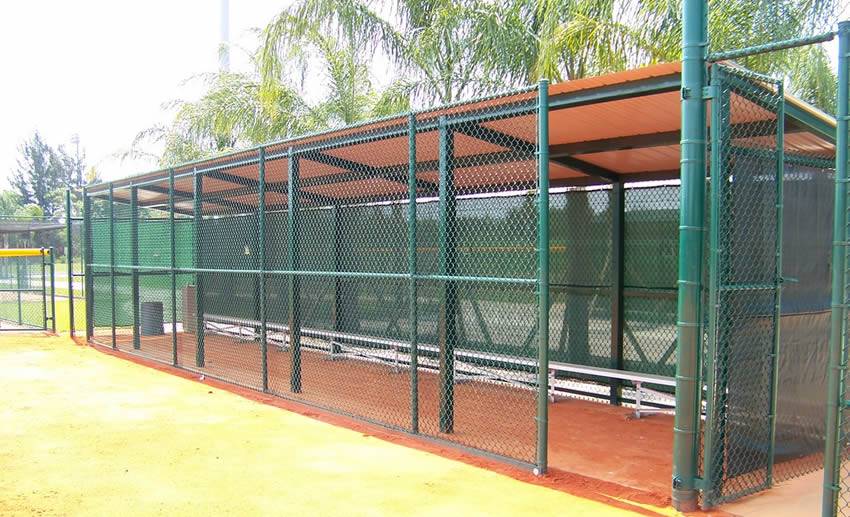 BSF-04:
Green chain link dugout fence.
BSF-05:
Chain link fence around baseball field.